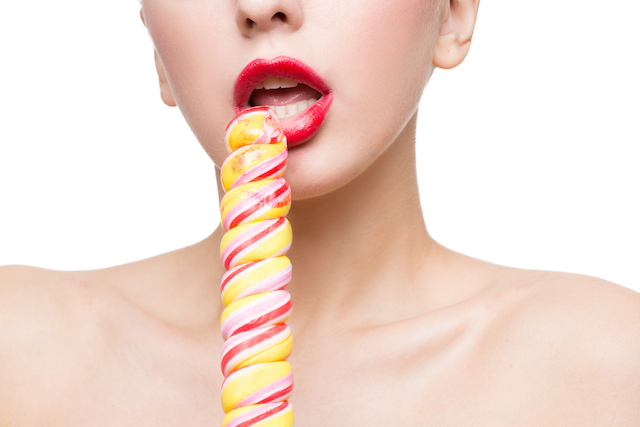 You can get the best oral sex at Ada Rose because the ladies here love it!  The best oral sex is a delightful foreplay or tantalising as the main event (for the gentleman on the go). Here's a few of tips for getting the best blow job while visiting us at Ada Rose.
Remember Good Hygiene
When you visit with  Ada Rose you start with a relaxing shower that will take off the grim and stress from your day. Why not book a luxurious spa room and get a proper soapy scrub down from a lady of your choice! You'll be able to go into your booking knowing that by being fresh and clean you'll both be able to feel comfortable and confident in getting to the fun stuff! Taking the time to ensure that you've cleaned up will ensure you'll be on the track to getting the best oral sex!
Safety First
Your lady will do quick check of your genital area to ensure that everything is healthy before getting the party started. This is can be a very quick and is completely painless! Most ladies are skilled in giving a thorough check without you even knowing it happened. Last part of safety is the equipment! Safe sex is important to us and condoms are required for blow jobs.
Communication
Communication is often dubbed the most important thing in having a great relationship but it can be true for having great sex as well. It's amazing how much better everybody's sex life would be if we let our guard down and shared what it was that got us going! So, if there is something you really enjoy there is no harm in politely asking. It might be something she really loves as well.
If you are enjoying whats already going on, be sure to speak up! She'll love hearing that she's doing the things you love and keep doing them.
Relax
You came in for a good time and to relax so do that. Let the ladies take care of you and share their pleasuring skills while you get to enjoy being pampered and #1.
Manners to Consider
Be respectful! While it's nice to know when we're pressing all your buttons, nothing ruins the moment more than having orders barked at you, hand pushing your head or pulling your hair. (If these are things you'd like to do, negotiate them first so we don't get a shock from hell!)
Please don't pressure the lady to "go natural" with you. Condoms are necessary for the health and wellbeing of our escorts. Pressuring her to provide a service without a condom is not going to make her feel very comfortable or sexy.
Photo's are not allowed!
Let her know how much you enjoyed it! We're not suggesting a billboard or anything, but having  positive feedback will do wonders for self confidence. Imagine how much hotter it will be next time you visit!