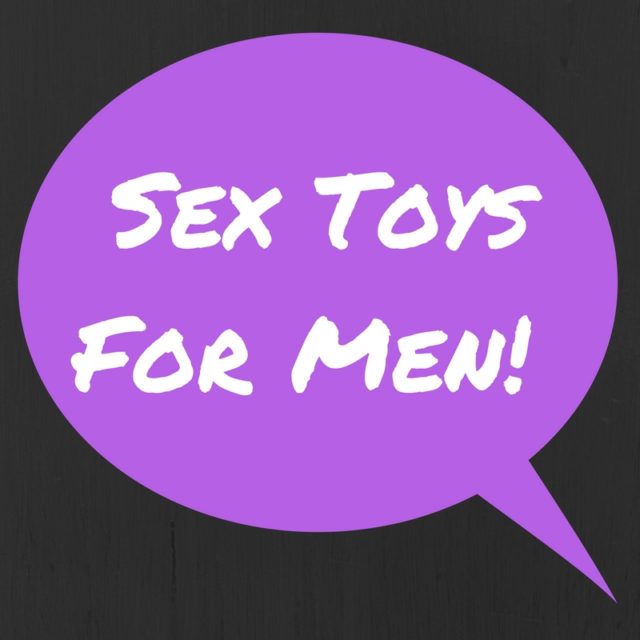 Sex toys are not only for women. When men think of sex toys, they probably imagine the vibrator stashed away in the bottom draw next to the bed. However the truth is that sex toys for men are very popular. Toys for the bedroom are not only about how to have fun solo. They can be designed to be enjoyed with a partner. If that takes your fancy. Sex toys for men cater to different experience levels, comfort, and fantasies. They offer pleasure for your own gratification as well as enhancing your partners fun too! The trip the adult sex toy store need not be only for "her" pleasure anymore! Here's a few of our suggestions for your own collection of sex toys!
Cock Rings
Cock rings can be made of steel, or elastic material and are typically shaped like an "O". These sex toys for men are designed to prevent premature ejaculation making the penis stay erect for longer. Cock rings fit over the shaft of the penis and sit at the base restricting blood from leaving the erect penis.  Different types of cock rings enhance sexual pleasure in different ways. Cock rings might have various ticklers attached for clitoral pleasure, or can also be designed in a way that stimulates the perineum for extra male pleasure. Vibrating cock rings are very popular which can add that extra spice and electricity to your play time. These sex toys are very discreet and a good way to start exploring what is available for men to enjoy.
Fleshlights
Fleshlights are sex toys for men that are perfect for when you are left to your own devices. With a Flashlight, masturbating will never be the same again! Cleverly designed like a flash light, the inner synthetic lining resembles the inside of woman's vagina or anus. The realistic inner lining of the shaft, aims to simulate the sensations of penetrative sex. These sex toys come in various colours, shapes and designs hence giving as much unique and diverse range to the experiences available. Flesh lights are perfect for single men, men who work away, long distance relationships and even for men to like to engage in group sex.
Prostate Massagers
In case you missed it, in September we discussed a little bit about Prostate Awareness Month and stimulating the prostate gland. Prostate massagers are a fantastic sex toy for men, giving men the ability to stimulate their own prostate and significantly increasing the pleasure in their sex lives. Prostate massagers are specifically designed to enter the anus and are shaped to reach exactly where they need to go. You can get these sex toys in various shapes, colours, sizes and designs for whatever desires you might have. Prostate massagers offer individual males the option of exploring and enjoying prostate massage discreetly, therefore getting to know their own bodies better. This will come in handy later for educating sexual partners about how to get the job done!