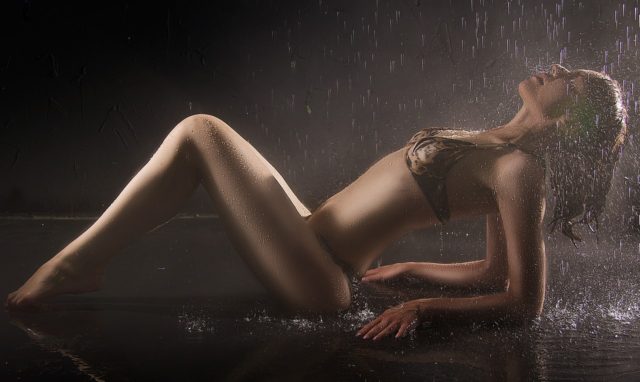 Men and women all have sexual fantasies. However, whether or not they share them is an entirely different story. Sexual fantasies are ideas and thoughts that entice our sexual arousal and pique our interest. Some  men and women like to devise a bucket list to tick off each sexual fantasy that they experience
Although, for some, having sexual fantasies might be a point of anxiety. By not knowing how to communicate what they are wanting and never feeling confident in trying them out. It's unlikely to be alone in whatever pique your interest or curiosity when it comes to sex. So, while it might seem like a good idea to keep them locked inside your head, why not find an attractive bed mate to test them out with? Sex is always more fun with a partner, right? Here are some sexy fantasies for you to consider:
The Threesome
They say three is a crowd, but one of the most well-known fantasies is that of the threesome. Popularly, it's the 2 girls and 1 guy scenario that comes up extremely often. Though, it's important to note that this isn't just a common fantasy for just males. Females are just as drawn to this sexual scenario as men, not only favouring FMF but also MMF. Each different situation being able to offer entirely new and exciting experiences fully of hot and sexy fun for all to enjoy. Some men fantasies about he himself being pampered, seduced and tantalised while receiving pleasure from two women at once. Men are visually stimulated and the threesome is often a sexual fantasy because it sends them into overdrive imaging scenarios and opportunities to make it a reality.
No strings/Sex with a stranger
It's the scenario that plays out when you meet someone incredibly sexually attractive and wonder what it would be like to go to bed with them. However, you don't want to know their name, number and you don't want to see them again. It's a one time deal. No-one has to know right? Sex with a stranger is a common sexual fantasy that sparked by the imagination of scenarios like; The Flight Attendant asking you to join the mile high club or The modelesque woman at the bar subtly passing you her hotel key. This is all about anonymity, the joy of no strings sex and living for the moment.
Domination & Submission
Domination and submission fantasies can be played out in so many different ways in and out of the bedroom. They can even be taken on through roleplaying scenarios like; Doctor/nurse, Priest/nun or Teacher/student. Fantasies of this kind are about power and control. Who has it, who wants it and how they use it. Also, domination and submission can be enjoyed both ways depending on what you like and who you are with! Some scenes for domination and submission fantasies might involve bondage and discipline with restraints, handcuffs, and some good old fashioned spanking or corporal punishment. Though, not all play in BDSM involves pain inducing activities. Remember, it's a fine line!