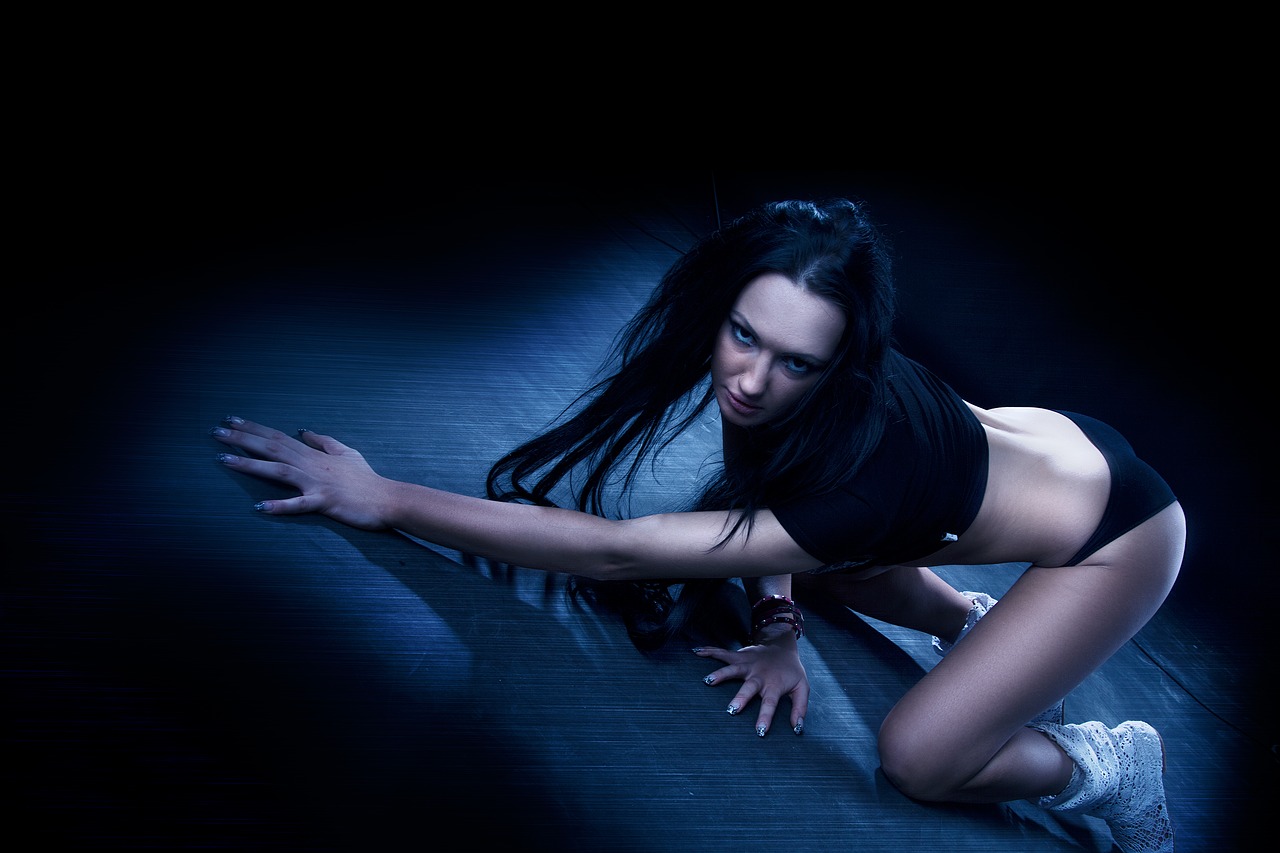 What's your favourite sexy R rated movie? Horror movies are perfect for this time of year. There is nothing better than pumping adrenaline and shrieks that give you chills. We like all sorts of moaning here, therefore our horror picks are the best of both worlds. Seems like we love sexy on everything. Why not book an escort to keep you company as you delve into sexy horror for Halloween 2016?
There's many to choose from but here are our recommendations for sexy R rated movies:
From Dusk Til Dawn

Famous for: Sexy table top dancing vampires.
Starring: Salma Hayek, Juliette Lewis, George Clooney, Tarantino, Harvey Keitel

Chances are if you are over the sparkly vampires from Twilight, you have good taste. Maybe, or you've already seen From Dusk Til Dawn and know how vampire movies should play out, right? This cult film released in 1996 packs with witty one-liners, action and sexy vampires! What's not to love about that! Though, to stave off disappointment and high expectations, remember this is a popcorn movie.

Rocky Horror Picture Show

Famous for: Sexual themes and musical comedy horror.
Starring: Tim Curry, Susan Sarandon, Barry Bostwick and more.

If you have never seen this 1975's musical comedy horror movie you  have been living under a rock! This R rated movie defines and inspires  open sexuality, costumes, and catchy tunes! The Rocky Horror Picture Show has a massive fan base who adore it's contribution to the world. Though, it's not hard to see why with Tim Curry's tantalising Dr. Frank N. Furter in fishnets and heels!

Species

Famous for: Sexy female alien seductress killing her mates.
Starring: Natasha Henstridge, Ben Kingsley, Michael Madsen, Marg Helgenberger, Alfred Molina and Forest Whitaker.

This R rated movie, released in 1995 is a science fiction horror film running for 108 minutes. Species is about a team of scientists trying to track down a sexy alien before she mates with a human male. While it probably won't  compare to Aliens, it's certainly sexier. When you're done you can follow it up with the sequels if you're feeling game!

Crash

Famous for: Fetishising car crashes.
Starring: James Spader, Holly Hunter, Rosanna Arquette, Elias Koteas, Deborah Unger.

The movie Crash, released in 1996 won the Special Jury Prize that year at the Cannes Film Festival. This 100 minute movie breaks rules and pumps blood. It's a fast-paced psychological thriller with sex, kink and eroticism revving through it. Some people applaud its violent sexual themes, others deemed it not fit for production. Crash is unapologetic. Watch as it mesmerises and links our sexuality with the fast paced, machine obsessed world we live in.

Wild Things

Famous for: Sex scenes and girl on girl action.
Starring: Neve Campbell, Denise Richards, Matt Dillion, Kevin Bacon

The movie Wild Things, released in 1998 is an R rated movie well known for sexual content.  The first release of the movie ran for 108min but in 2004 an uncut version came out giving a total of 115mins to enjoy. Wild Things is an erotic thriller that will heat you up and keep you guessing. This movie isn't short on raunchy sex scenes that will ignite your imagination.