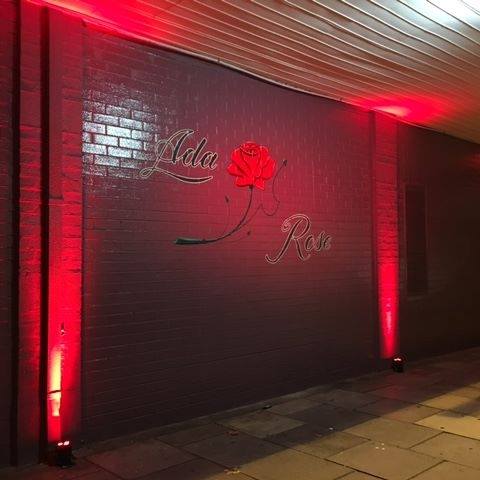 In Western Australia, Fremantle is well known for it's character, charm and stories which date back to the Swan River Colony Settlement in 1829. Fremantle is still very much a port city today and many of the original buildings are well known historical features, offering a wonderful insight in to the way that the city has developed since it's more youthful days. Those early days of military settlement and the convict era have grown and developed Fremantle into the cultural hub of Western Australia that we love and cherish, with food, arts, markets and history. The streets of
Fremantle are treasure troves with a sublime mixture of the modern and the old with something for everyone to enjoy.
On the gorgeously historic South Tce, is a building of intrigue and heritage which dates back to before 1907, once believed to be owned by a man named Arthur Johnson . The building of 205 South Tce has lived through The Depression, two World Wars as well years of servicing patrons coming and going, her structure surviving for over 100 years.
Perth's longest established brothel and escort agency, Ada Rose is newly refurbished and under new management! The gentlemen of Fremantle and Perth have been visiting at Ada Rose for over 30 years to delight their appeals and senses in the art of seductions and sensuality. The premises boast being in mint condition with timber floors, high ceilings and many other original features that will take you back in time. Now her allure and charm are being revived to continue to welcome clients from near and far to share in the high quality of the services and escorts available.
The doors open with new luxury features as well as some already established. Ada Rose is set to be the "go to" place for a real lavish gentlemen's treat! Perth gentlemen will be able to take pleasure in massage rooms, spas, showers and warm, enticing rooms. Ada Rose will be able to offer more than she ever has before with ample rooms, amenities and elite ladies. Perth escorts of Ada Rose are available to travel with complete discretion and care to areas as far as Mandurah and Rockingham as well as the wider Metropolitan area to visit clients, offering the most genuine and professional services in Perth.
The new management of 205 South Tce, South Fremantle are incredibly passionate and dedicated in customer service and professionalism. From the moment you walk in the door, you will be impressed by the decor and atmosphere that will welcome you in and make you feel at home. The receptionists are friendly, highly trained and wonderfully mannered whether it be over the phone or in person, as they will be able to help with any details or questions.
It's an exciting time for Ada Rose as the standards are unparalleled for the Perth Adult Entertainment Industry, creating what promises the best of Perth escorts with engaging and intimate experiences that will be long apart of the fantasies and pleasures for years to come.