Sex appeal describes physical traits or characteristics attributed to being sexually attractive or desirable. Famous women have long been idolised, imitated and branded as sex symbols since the term was first coined in the 1950's. Since then, there has been many Hollywood stars to covet inspire our interest. Here are a few of the leading ladies famous for their contributions and adored for their own brand of sex appeal.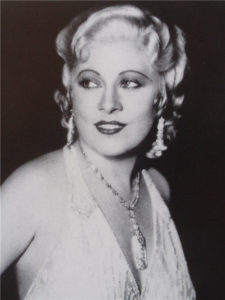 Mae West- " I didn't discover curves; I only uncovered them"
Mae West was first offered a part in a motion picture when she was 38 years old in 1932. She became known and loved for her throaty voice, hourglass figure and liberated feminine sexuality. Her roles in film were provocative, witty and often the target of censorship.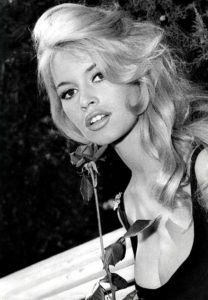 Brigitte Bardot- "Every age can be enchanting, provided you live within it"
French film actress, activist, model and dancer, Brigitte Bardot  became an icon  playing sensual feminine characters with a natural sex appeal. Her debut film "And God Created Woman" (1956) launched her into the spotlight showcasing nudity and sexuality on the big screen. Brigitte Bardot had a carefree beauty about her which captured hearts and still inspires today. Her trim figure, long beach blonde beehive hairstyle and pouty lips are still very much a symbol of sex appeal.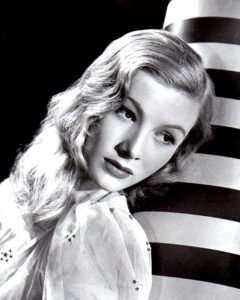 Veronica Lake- "There's no doubt I was a bit of a misfit in the Hollywood of the forties. The race for glamor left me far behind. I didn't really want to keep up. I wanted my stardom without the usual trimmings. Because of this, I was branded a rebel at the very least. But I don't regret that for a minute. My appetite was my own and I simply wouldn't have it any other way."
Veronica Lake was the iconic "peek-a-boo" girl with her long blonde hair and sultry long lashed eyes. She had a very cool sensuality about her that inspired the women of her time. Like many of our beloved Hollywood Sex Symbols, Lake too had unfortunate despair in her private live which affected her work and branded her a bitch to work with. However so, she was a lady with soul, success who was unapologetically herself. Not to forget that is was intact Veronica Lake that inspired the sexual prowess of Jessica Rabbit!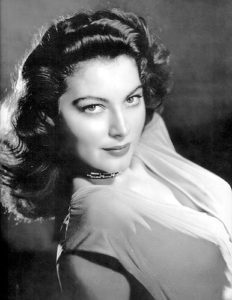 Ava Gardner- "If I had my life to live over again, I'd live it the same way. The truth is, honey, I've enjoyed my life. I've had a hell of a good time…"
A classic of femme fatale roles in the 1940's Ava Gardner was the brunette bombshell of her time with sensuality and scandal to her name. She was a young southern actress being picked up by MGM at 18 years old and rising to stardom with successful films over the course of her career such as "The Killers" (1946), "Show Boat" 1951 and "Mogambo" (1953). Despite her success and standing place a sex symbol it was a label Ava Gardner heavily resisted in her career.